Gozzano Pella walk
Lake Orta is certainly one of the most evocative and bucolic places in northern Piedmont and throughout northern Italy.
A small and reserved place that always offers peace and tranquility.
The small size and the view on the island of silence is always a good feeling and a beautiful view.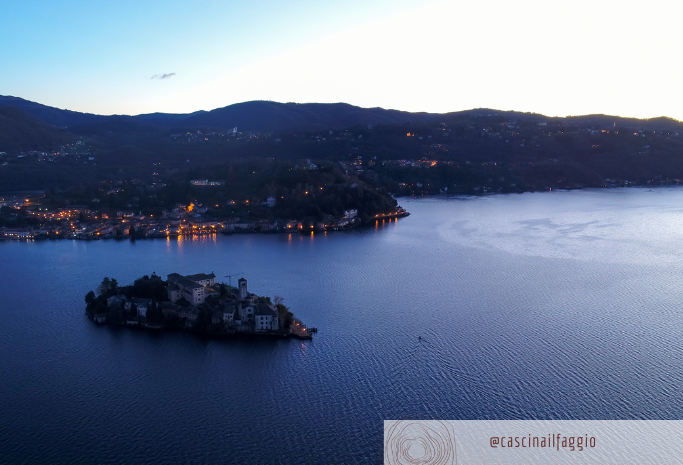 We recommend a different perspective to experience the lake different from the usual arrival from orta san giulio
And that is to visit the lake from the south side. For us, the walk on the southern part of the lake (blue route) from Pella to Gozzano is a possible excursion at all times of the year. It is a simple walk of a couple of hours that offers you direct contact with the lake and allows you to complete the tour by taking advantage of the public / private boats that pass by the island and take you to orta san giulio

The side on Lake Orta is the one geographically closest to our farmhouse. Leave early in the morning, but without exaggerating, after our breakfast.
With the car passing through Borgosesia and Cremosina in 45 max 50 minutes you will arrive in Pella or Gozzano.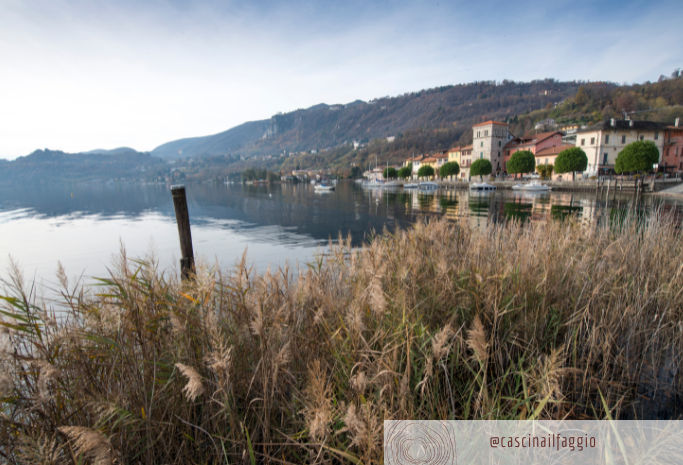 Two alternative

if you leave from Gozzano you will arrive in Pella for lunch - you can decide whether to take the boat and return in the late afternoon (better on spring days)
In the Lido di Gozzano area there is a large car park. From there the blue promenade along the lake will easily take you to San Maurizio d'Opaglio and finally Pella.
In Pella you will find some restaurants, bars and pizzerias. You can decide to complete the tour by boat to the island of silence and orta san giulio.

On winter or autumn days, leave the car in Pella and follow Gozzano in the opposite direction, but you decide when to go back for lunch or whether to take sandwiches with you. Along the road there is a pizzeria (Da Venanzio) which overlooks the lake directly but you need to check the opening hours. Otherwise it is better to go back to Pella.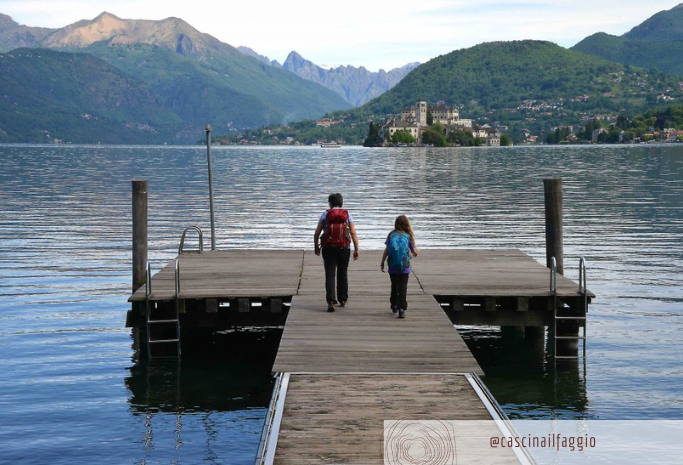 The walk is beautiful in all seasons. In summer and autumn, at least a couple of swimming stops must be considered. Our favorite beach is located in San Maurizio d'Opaglio.
If the walk seems long to you, you can start from Pella and go in the opposite direction and stop as you please